---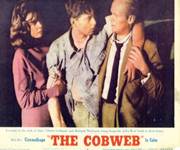 Cobweb (1955) is melodrama based on William Gibson's popular novel. John Kerr arrived in Hollywood in 1954, making debut in film. Director Vincente Minnelli assembles an all-star-cast as inhavitants of a psychiatric clinic.
John Kerr as a patient, Richard Widmark as a doctor and Gloria Graham as doctor's wife.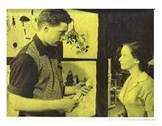 John Kerr as Steven W.Holte and Susan Strasberg as Sue Brett. John Kerr is perfectlly cast, fresh and incisive as the actor.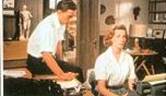 With Lauren Bacall as Meg.  

 patients meeting
---
Gaby (1955) The love story of a young French ballerina.
Gaby and American paratrooper Greg who meet in wartime London. John Kerr made his second film appearance and his first leading role. John Kerr made his perfectly play opposite Leslie Caron. Kerr took his bow as a romantic leading man.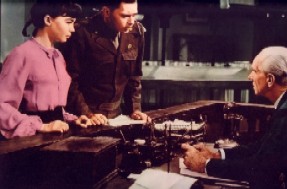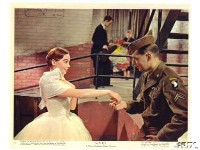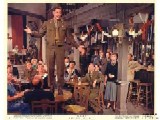 They were going to be married as soon as they could cut...
Gaby based on the play Warterloo Bridge by Robert E. Sherwood. In 1931,John's mother,June Walker, created the role of the girl, his grandfather,Frederick Kerr played as Mr. Carrigton. Margalo Gillmore made a role of Greg's aunt in the film, who was a friend of June Walker.
John Kerr sing a song in a French canteen, and give a impromptu rendition of "Sur le Pont d'Avignon".
Leslie Caron said his French accent was as near native as a foreign-born person usually manages. John had no trouble exchanging chit-chat with Leslie.

 Theme song of Gaby is "Where Or When", music by Richard Rodgers.
---

Tea & Sympathy (1956) John Kerr became an overnight star of his brilliant performance in the Broadway stage hit. In this fim version, also a member of the original cast, repeating his role of the prep school housemaster married to Deborah Kerr and resenting her interest in John, cast as a lonely and sensitive young student.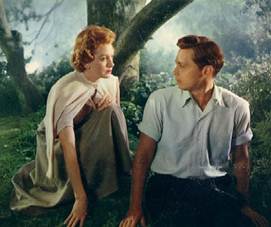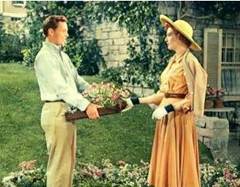 Laura "Years from now...when you talk about this ...and you will...be kind."
Tom (John Kerr song himself) is singing "The Joys Of Love" are but a moment long... the pains of love endure foerver..."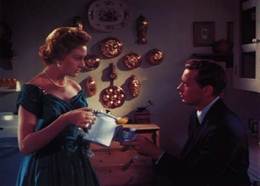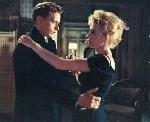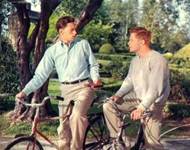 Tom attempts to learn about life from brassy waitress Ellie Martin(Norma Crane).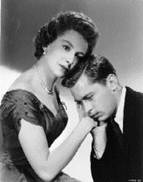 Tom and Laura at last had their tea.
---
The Vintage (1957) Ernesto(John Kerr) and his brother, Giancarlo(Mel Ferrer), cross the border from Italy into France just ahead of the police after Ernesto has killed a man whom he has seen beating a girl. They join a band of itinerrant workers on the vineyard of Louis Morel(Leif Erickson), and here both brothers fall in love....Ernesto woth Morel'sneglected wife, Leonne(Michele Morgan). Morel, enflamed by Ernesto's attentions to his wife, resolves to shoot him but Leonne shames his mistrust and he does not betray Ernest to the authorities.We could not look straight at that Ernest is trapped by the police and loses his life.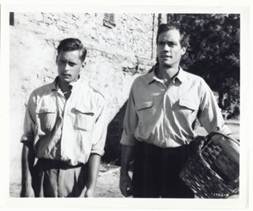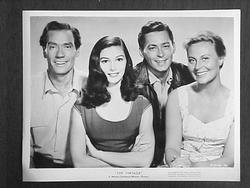 Mel Ferror, Pia Angeli, John Kerr and Michele Morgan
---
South Pacific (1958) is Rodgers and Hammerstein behind the film, is an accomplished team of filmmaking
Joshua Logan, estimated the film version of famous Broadway musical. Station a company of American sailors and nurses on a romantic isle in the South Pacific, where the fighting war seems far away, garnish with humor and a generous helping of romance.
"My Girl Back Home", in which Lt. Cable sings of his sweetheart back in Philadelphia.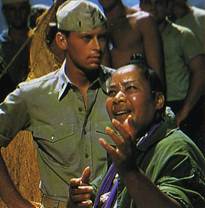 Photo(left): "Bali Ha'i". John Kerr and Juanita Hall as Bloody Mary.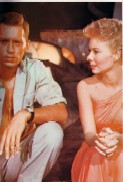 John Kerr is the upstanding young naval officer ,role of Lieutenant Joe Cable.
France Nuyen is charming as Kerr's sweetheart.Song "Younger Than Spring Time".
John Kerr and Mizi Gaynor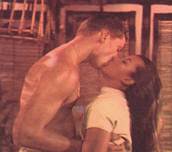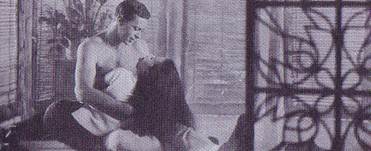 Lt. Cable sings of his native sweetheart. The special filters were used when Lt.Cable leaves Liat's house in a purple haze.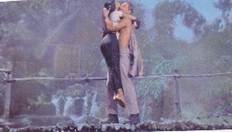 ---
Girl of the Night (1960)Based on the non-fiction of best-seller by Dr. Harold Greenwald. In New York the drama of a beautiful young girl struggling to escape the nightmarish web of her way of life. On first meeting, Bobbie Williams(Anne Francis) is impressed by her distinguished looking blind date. Later the same night, badly beaten and bruised, she stumbles into a Dr. Mitchell's(Lloyd Nolan) office, only to learn he is a psychoanalyst and not an M.D. At his suggestion she agrees to attempt analysis to break away from her parasitic boyfriend Larry(John Kerr).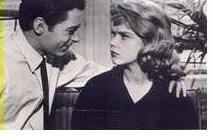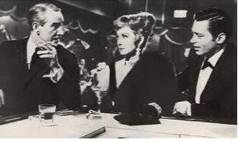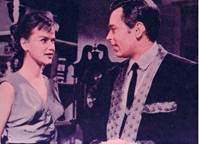 John Kerr is a bad guy in it. "It is indeed sad to see an actor of the caliber of John Kerr cast as a pimp in such junk as Girl of the Night. What happened to the screen career of this fine young star after he got off to such a great start in South Pacific? ---Answer: I agree with you that John Kerr deserves better opportunities than he's been getting...." From Letter Box.
---
The Crowded Sky (1960)A commercial airliner and an airfares jet are in danger of a mid-aircollision, due to a faulty radar on board the jet.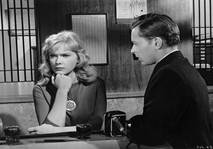 with Ann Frances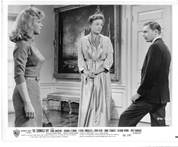 Cockpit with Anne Francis and Dana Andrews ramp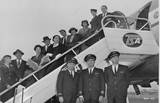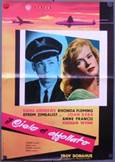 ---
The Seven Women from Hell (1961) Female prisoners of war attempt to escape from their Japanese captors in World War II New Guinea. The Hawaiian island of Kauai was used by the location of "South Pacific". It was also used Seven Women from Hell. Kerr's part is very short but the rest of the movie without he is so borning.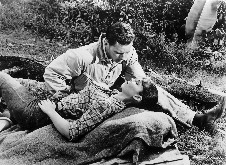 With Yvonne Craig.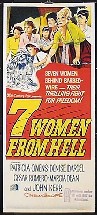 ---
Pit & the Pendulum (1961) Edgar Allen Poe, of psychological terror and non-stop suspense.One of director Roger Corman's eight of the works of horror master. John Kerr as Francis Barnard has come to the castle of his brother-in-law, Nicholas Medina(Vincent Price) to investigate the mysterious death of his sister, Elizabeth.
Finally, Francis discovered the secret. His lines were so skillfully.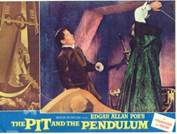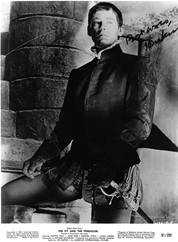 ---
Golden Globes 1957 ; Most Promising Newcomer- Male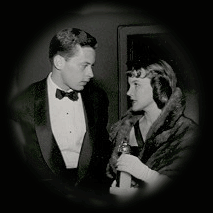 John and Carroll Baker on Golden Globe Awards night.